Cisco sponsors Cyber Security Summit 2016 for fourth consecutive year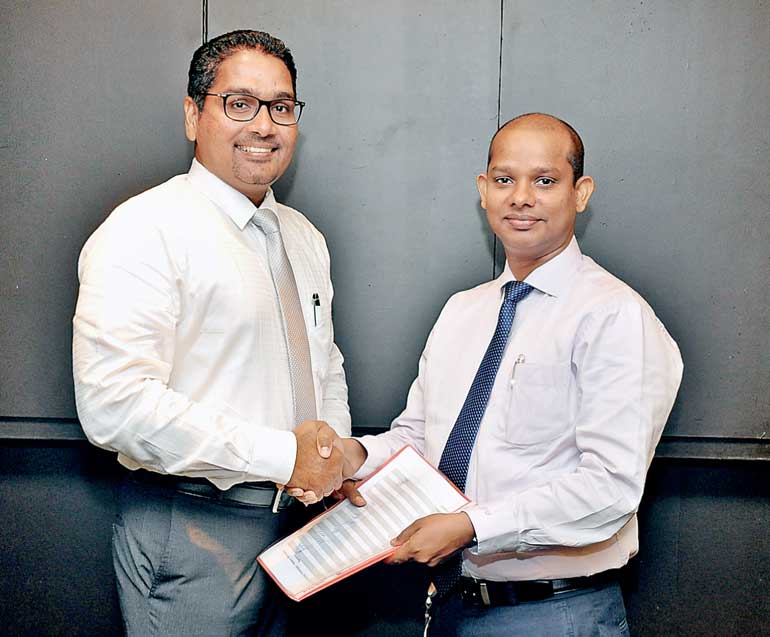 Cisco Lead for Sri Lanka and Maldives Gerald Vethanayagam (right) hands over the sponsorship letter for the Cyber Security Summit 2016 to CICRA Holdings Director/CEO Boshan Dayaratne
For the fourth consecutive year, Cisco, the worldwide leader in Information Technology is sponsoring the 'Cyber Security Summit 2016'.
The summit on 9 August in Colombo, held for the fourth consecutive year comprises a Cyber Security Summit for IT professionals targeting senior officials from the corporate and government sectors, and a 'Night Hack' – an innovative and informative evening, showcasing the immediate and potential threats and dangers posed by cyber criminals today. There will also be a separate evening meeting for CEOs of the top corporations on cyber security on 8 August.
The summit will feature high profiled international IT security experts including those who have worked with the Interpol and Fortune 500 companies.
The event is co-organised by CICRA Holdings – Sri Lanka's pioneering cyber security training and consultancy provider – and the Daily FT.
Speaking at the ceremony, CICRA Director/CEO Boshan Dayaratne said the last three Cyber Security Summits were a tremendous success and he expected this year's summit to create more awareness amongst the corporates on cyber security risks and how to mitigate those perils.
The main objective of the summit is to create awareness on the importance of Cyber Security and to provide top officers in the government, top private sector leaders, IT professionals with the best practices in acquiring, implementing, managing and measuring information security postures of their organisations and countermeasures.
The summit will also highlight the latest threats and vulnerabilities in information security that affects the global community including the corporations and the governments. Discussions and presentations will revolve around some of the most malicious attacks and potential threats in the security field.
More details on the summit including registration process can be obtained at cybersecuritysummit.lk